Posted on 10/02/2016 in Company News, by Cheryl Charlesworth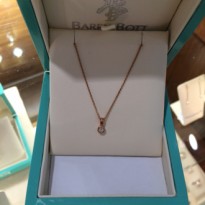 December was a busy month for our employees from both a personal and work perspective, and we'd love for you to share their celebrations and successes with us.
The start of the month marked Angela's 25 year anniversary at the company, and to honour the special occasion the company's Managing Director Phil presented her with a necklace (which is absolutely beautiful!) chosen by some of the women in the office.
Everyone loved being involved in the memorable day and we wish her many more happy years at the company.
Only a few weeks later, our accounts manager Sophie tied the knot with her now-husband Jon in Cornwall. The photos from the wedding looked fantastic (if a bit windy!) and the same weekend they jetted off to South Africa for their honeymoon in search of a bit of winter sun.
We hope that they continue to have a lovely time away and have a long and happy future together.
2016 is sure to bring many more milestones within the company and we look forward to sharing them with you.