Posted on 19/03/2020 in Company News, by Jon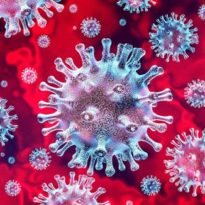 In these uncertain times, it is important that you know we are open for business and that we have put in place sensible measures to ensure we stay that way. We are actively monitoring the Coronavirus (Covid-19) situation. Our top priority is to ensure the welfare of our employees whilst also ensuring that we continue to maintain the exceptional levels of quality and service that our customers have come to expect.
Supply Chain
We have assessed the possible threats to our supply chain, both directly and indirectly, by engaging with our suppliers regarding the actions they are taking to minimise the risk to their business. Currently we foresee no issues with regard to product supply.
Site Access / Hygiene
Access to the Soabar site is now limited as much as is practically possible and we are asking customers and suppliers only to visit if absolutely necessary.
On arrival staff and visitors are expected to wash their hands, there are also bottles of hand sanitiser stationed around the building to ensure ongoing cleanliness.
Staff have been isolated from one another as much as possible. Administrative staff are excluded from the production area and production staff from the offices. In the office area some staff have been moved into meeting rooms to decrease the likelihood of close contact with one another.
We are still taking regular deliveries from our supply chain, however drivers will not be given access to the Soabar building.
Customer visits
Sales Managers and Engineers have been asked to limit customer site visits to an absolute minimum. We will, however use on-line solutions such as conferencing and remote access to give continued support.
If an engineer's site visit is required we are now asking for a written request from a management team member giving details of the safeguards that have been put in place and any restrictions placed upon our engineer.
Given the unpredictability of events such as these we will continue to closely monitor the situation as it unfolds. If we need to take further measures to guarantee the continuity of production and product delivery we will do so.
Thank you for your business and ongoing support.
Team Soabar