Posted on 15/04/2020 in Company News, by Alison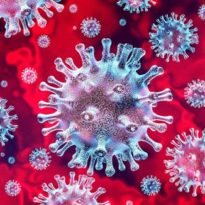 Dear Soabar Customer,
Much has happened at Soabar since our March newsletter. The company has unfortunately had to furlough a proportion of our colleagues and, due to current market needs, we find ourselves concentrating production predominantly within the pharmaceutical, hygiene and food sectors. As such, we now have letters from some of our major customers confirming that we are key suppliers and therefore able to remain open for business as usual. Of course we continue to service all of our customers whichever market sector they are in.
Staffing levels
We would like to take this opportunity to thank our colleagues who are working through this difficult and uncertain period and also those who are furloughed or working remotely, but who are ready to step up should the need arise. As a precaution, we have taken the opportunity to retrain a number of colleagues to provide additional cover for business-critical functions if required.
Supply Chain
Our supply chain is proving to be robust and materials are coming through as usual, although lead times may be longer. We are able to obtain preferential deliveries of materials where we can show that they are to be used for the supply of critical products, particularly for healthcare.
Site Access / Hygiene
Access to the Soabar site has now been restricted to a limited number of colleagues only and strict cleanliness rules are in place. Isolation of colleagues on site is proving successful and minor alterations to workflow have been adopted to facilitate this. We are still taking regular deliveries from our supply chain, however drivers are not given access to the Soabar building.
This is a challenging period for businesses and individuals alike and we would like to thank our customers and suppliers for their continued support and understanding, as we work together to keep supply chains operational at a critical time for our families, friends and country.
Team Soabar