Posted on 02/07/2020 in Company News, by Jon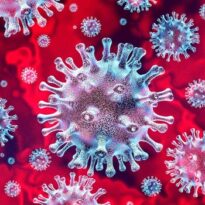 Dear Soabar Customer,
It has been a testing time for individuals and businesses alike in the UK during lockdown, however with social isolation and the wonderful work of the NHS we can now see a glimmer of light at the end of the tunnel. There will still be further challenges to face for us all, but as we follow Government guidance these challenges will eventually be overcome.
You will be aware that there is a Covid-19 spike in Leicester at the moment and that lockdown is being tightened in the City and some of its suburbs. At our base in Whetstone we fall outside of the area affected by this and our business continues to operate as usual with strict hygiene rules in force.
We still have a number of colleagues on furlough giving us the space to ensure that the 2 metre rule is maintained on site. We are limiting the access of customers and suppliers into the building and ensuring that staff regularly use the hand sanitiser stations. This has proved to be successful so far, however we have recently sent staff members who made site visits to customers in Leicester for virus testing as a precaution. We will not be making any more site visits in Leicester until the situation improves.
Our business model remains robust and has carried us through the pandemic so far. We supply a variety of products and services into a broad range of markets, so that where one area under performs it is supported by the performance of other areas. We are also a key supplied to the pharmaceutical and health sectors and as such were exempt from closure.
We have recently welcomed back some of our customers from closure and we expect this to continue over the summer as the economy begins to grow again.
This is not over yet but we are mindful that by protecting our colleagues and working with our customers and suppliers we can continue to supply the quality products with great service that are the hallmarks of Soabar.
Team Soabar