Posted on 07/01/2021 in Company News, Customer News, by Jon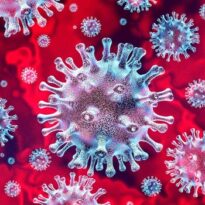 Happy New Year and unfortunately we begin this time in lockdown again, awaiting the roll out of the Coronavirus Vaccine. It is clear that the next couple of months will be challenging for individuals and businesses alike, however we would like to assure you that Soabar remains open to supply the products and services that you require.
Working in association with the British Printing Industry Federation we have put strict hygiene systems in place to limit the risk to our colleagues, both on site and within our customer base, as much as possible. Most of the procedures relate to the internal administration of the business and will not be evident outside of the factory. There will however be the following restrictions:
Customers are requested not to visit the Soabar site unless absolutely necessary and with prior consent
Soabar Area Sales Managers will be available via telephone and video conferencing but will only make site visits where there is no other option
Soabar Engineers are available to make limited site visits where the customer has suitable hygiene systems in place. Where possible we will resolve problems over the telephone or by remote access.
For deliveries and collections, we ask the driver not to enter the factory
Visitors to the factory will be asked to adhere to Soabar's hygiene policy
Our business model remains robust and has carried us through the pandemic so far. We supply a variety of products and services into a broad range of markets, so that where one area underperforms it is supported by the performance of other areas.
At Soabar we have worked closely with our suppliers to ensure that materials and services are available as required. This, alongside the furlough system and remote working, has given us the ability to satisfy fluctuations in demand and ensure that Soabar is able to respond positively to whatever challenges we face in these uncertain times.
Stay safe and well
Team Soabar