Posted on 02/07/2021 in Company News, by Jon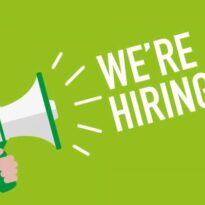 POSITION FILLED
Due to continued rapid growth we're hiring for a Technical Support Engineer – Thermal Printer Support
MIDLANDS – Whetstone, Leicester 
Competitive Basic Salary with potential overtime + 26 days holiday, a week of which is saved for Christmas shutdown and one day to be taken on your birthday + pension + Hours: Monday – Friday 8.30am – 4.30pm
We are a leading label manufacturer with flexographic and digital printing services. To compliment this we market and supply a diverse range of thermal label printers. Due to continued growth we're looking for a technical support engineer predominately based from our office in Whetstone, Leicester. The individual should have strong communication skills both written and verbal and be mechanically biased. 
This opportunity offers the chance to be involved in all aspects of Service and Repair on our thermal label printers which are supplied within a variety of manufacturing environments. Primarily 1st line technical support by phone, email or video calling, in house repair, preparation of printers for installation and planning site visits for our team of engineers. 
This role will appeal to a 'hands on', technical support engineer who is looking for a broad role and is happy to travel on a UK wide basis if required. 
Role Description
The role of a Technical support engineer will be predominately answering calls and offering 1st line support to our customer base
We're looking for a team player who is adaptable and contributes towards the success of the business with a willingness to learn. 
Key Tasks
1st and 2nd line technical support for our range of thermal printers and associated label design software
Servicing and maintenance for return to base machines and our in house printing bureau
Preparing new machines and arranging installation
Logging technical service calls in our system whilst grouping calls by area where possible
Reporting to the Technical Manager with regular updates
Managing stock of machines and spare parts availability
Invoicing completed site visits, training provided
Remote Desktop, Video calling for remote overseas installations and customer support
Potential for customer site visits and must have a UK Driving Licence
Qualifications and experience 
Knowledge of Microsoft applications excel, access, word and outlook
Telephone Support / Technical support experience
Thermal label printer experience preferred but not essential, training will be provided for the right candidate
Ability to effectively fault find and diagnose an issue over the phone, email or video call
Ability to communicate effectively with customers
Willingness to travel on a UK wide basis if required
Training will be provided for the right candidate however experience in telephone support is essential.
Closing date Friday 16th July 2021. 
All applications or questions please send CV and cover letter to recruitment@soabar.co.uk
Ref: Tech21