Posted on 15/11/2021 in Company News, by Jon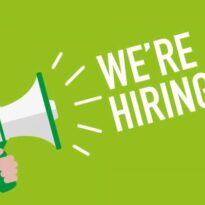 Stores Person
MIDLANDS – Whetstone, Leicester 
Competitive Basic Salary, 26 days holiday, FULL TIME.
Objective:
To ensure smooth, productive & efficient running of the department. To maintain stores/stock to a high standard.  The profitability of the department through minimum wastage. Ensure the supply of raw material stocks to production & dispatching products promptly.
General duties:
Receive Goods In & Log into centralised MIS
Manage Minimum/Maximum stock levels
Pick raw materials & finished stock and raise paperwork accordingly
Maintain a clean tidy & efficient stores area
Liaise with other departments to ensure stock for planned production is met
(Pre-press/Materials/Plates/Tools)
Set KPI's for the department to maximise efficiency
Present production with raw material kits
Resource planning
Book goods out through centralised MIS
Monitoring employees and holiday allocation to ensure stores cover is optimised
Ensure waste is kept to a minimum
To advance the department utilising new equipment & software when available
Organise third party couriers
Ensure jobs are ready for collection at set times from couriers
Health & Safety, keep abreast of new legislation regulations
To keep abreast of industry changes
Liaise with MIS implementation team moving new MIS forward
This is not an exhaustive list of duties expected from our Stores Persons role but an outline as to what the overall responsibilities would be.
Qualifications and experience 
Must be computer literate and comfortable working to deadlines
Require an eye for detail to ensure the correct products are despatched
Need to be self-motivated and willing to learn
Some lifting required
Forklift licence preferred but not essential as training will be provided.
Full training provided for the right candidate.
All applications or questions please send CV and cover letter to recruitment@soabar.co.uk