Posted on 28/02/2022 in Company News, by Jon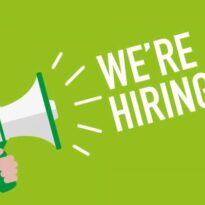 Print Bureau Assistant
Reports to: Pre-press & Digital Manager    
Hours: 8.30am – 4.30pm Monday – Friday                                        
Objective:
To assist in the smooth, productive & efficient running of the department. Process orders in a timely manner & ensure jobs are produced with minimal waste.
General duties:
Setting up & running a variety of Thermal Printers
Creating and amending artwork
Processing emails & answering queries
Processing orders
Printer maintenance
Packaging labels
Resource planning
Booking goods in/out through centralised MIS
Ensure waste is kept to a minimum
To advance the department utilising new equipment & software when available
Organise the despatch of jobs
Ensure jobs are ready for collection at set times
Health & Safety, keep abreast of new legislation regulations
To keep abreast of industry changes
This is not an exhaustive list of duties expected from our Print Bureau Assistant's s role but an outline as to what the overall responsibilities would be.
Applications to recruitment@soabar.co.uk