3 Series Printer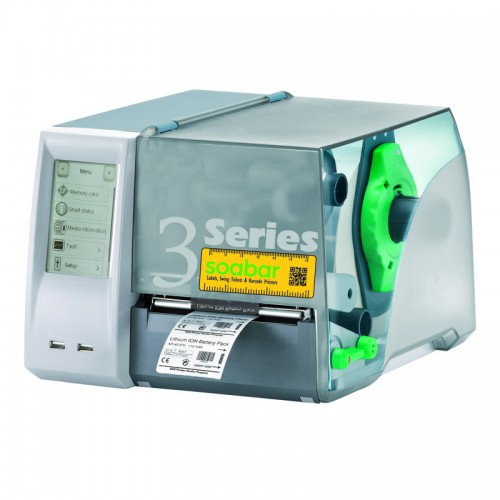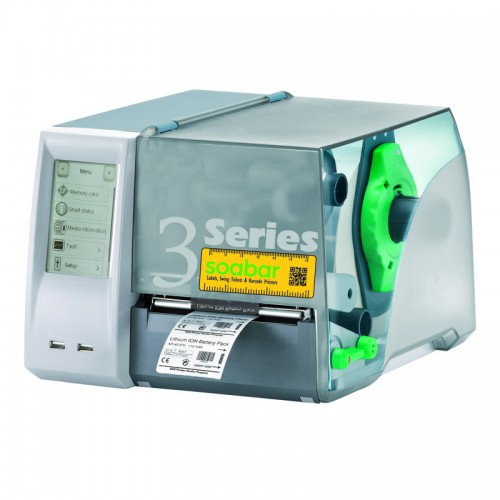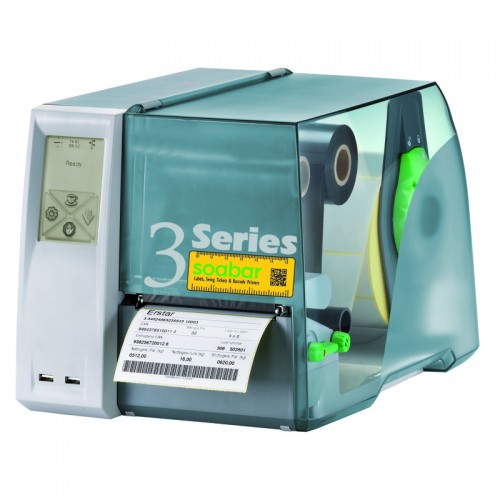 Soabar 3 Series.
The Soabar 3120 and 3130 thermal transfer label printers are the perfect small footprint entry level solution for printing labels on demand in logistics, automotive and retail.
User friendly
The 3 series range benefits from a touch screen display, the first machine in the Soabar range to do so making it easy to call up stored labels, add variable information such as batch codes or dates before printing. Labels can be saved to a USB memory stick or the internal memory of the printer.
The 3 series range also includes the larger 3420 and 3430 these models hold a larger roll diameter. The smaller 3120 and 3130 hold a label roll diameter of up to 150mm whereas the larger 3420 and 3430 has a label roll diameter of up to 200mm.
Key Benefits
High quality. The 3 series printer is available with either 200dpi (3120, 3420) or 300dpi (3130, 3430).
On Demand. With the 3 series printer in your company, you can print adhesive labels on demand to apply direct to your products saving time and money within the business.
Variable. Printing barcodes, batch codes, sequential numbers, dates and other variable information to your label gives you traceability and flexibility.
Easy to use. All of the consumable parts such as printheads and rollers can be replaced in a matter of seconds by the user without the need for any tools or an engineer.
The 3 series can also be adapted for use as a mobile label printer using the battery pack. The battery pack allows printing of over 600 labels per charge when fully charged or you can add a cutter attachment to cut after each printed label or batch of printed labels.
Printer Refills
Get your 3 Series Printer label refills here.