Printer Repair Service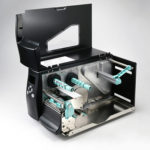 Label printers are an excellent way of printing your own labels exactly when you need them. Unfortunately, printer breakdowns can happen. This can be due to common faults that have got progressively worse over time, or can suddenly happen out of the blue. No matter how careful we are with our printers, sometimes breakdowns are unavoidable. This is why we provide a printer repair service.
Thanks to the latest advancements in modern technology, label printers can be repaired quicker and easier than ever before, allowing you to produce high-quality, crystal clear labels every single time.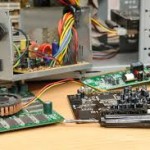 At Soabar, we understand the effect a printer breakdown can have on your business. That's why we offer an on-site printer repair service that fixes your printer and gets it back up and running as quickly as possible, to minimise any disruptions to your business.
We also offer regular printer servicing to help prevent future breakdowns and keep your printer running at its best.
Our Repair Service
Easy. We take care of the whole process, letting you know what caused your printer to breakdown without having you worry about a single thing.
Fast. We understand the importance of a speedy repair. That's why we get everything up and running as quick as possible, limiting any disruption to your business.
Expert. At Soabar, we have built a reputation as experts when it comes to label printing. With our repair service, you can guarantee that your printer is in the right hands.
High quality. At Soabar, we believe in not only getting your printer up and running but making sure that you have the best label solution available. That's why we offer complete servicing and maintenance packages, making sure that your printer is working at its best condition.
Sometimes printer breakdowns are unavoidable. No matter what caused your printer to stop working, we are on hand to get your back up and running at your best as quickly as possible call our Technical Team today on 0116 2847003