Cutter stacker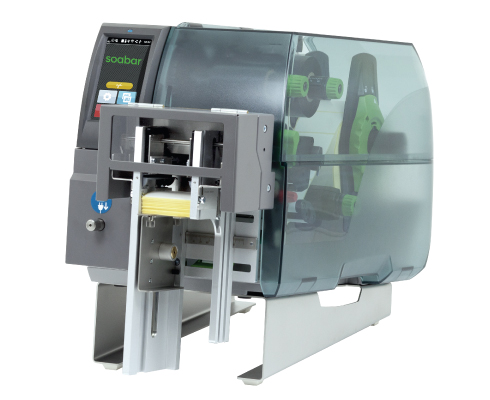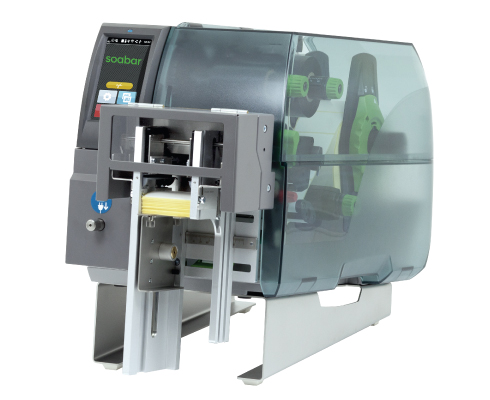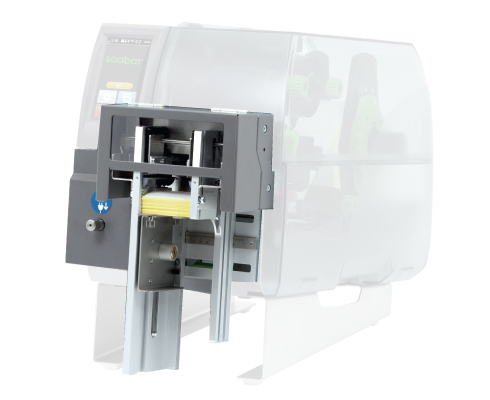 Soabar Cutter Stacker
The cutter stacker is mounted directly onto the label printer ensuring that a straight and consistent finished label is produced with each cut.
The cutter stacker has the option when attached to the machines to cut after each label, a set number of labels or at the end of a production run.
The cutter stacker will cut and stack each printed label in order on its collection platform upto 100mm in width and upto 150mm in length as standard. Once the collection platform is full the machine and cutter will automatically stop whilst the printed labels are removed and the machine is set printing again.
The cutter stacker is available for our T4+,  DC and DT printers in a width of 100mm. The cutter stacker is the perfect solution for producing textile care labels when paired with our T4+ printer.
Complete Solutions
At Soabar, we are renowned for our expertise within the thermal printer industry. We will help you choose the right printer, software and labels to give you a complete solution which works for your business saving you time and money. With our on-site installation, training and warranty as standard you can be sure you're in safe hands.
Contact Us
To discuss our cutter stacker, request a demonstration or for more information, get in touch with our team today.