8t Series Ticket Printer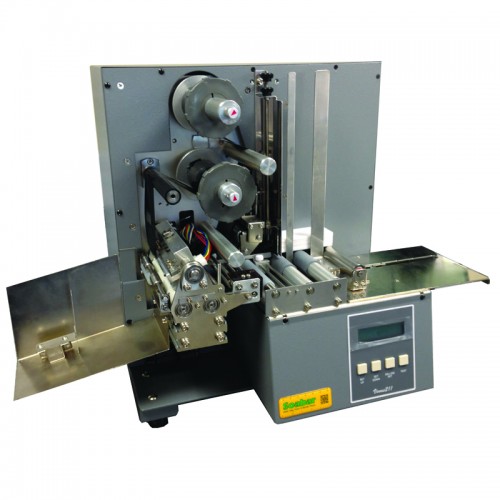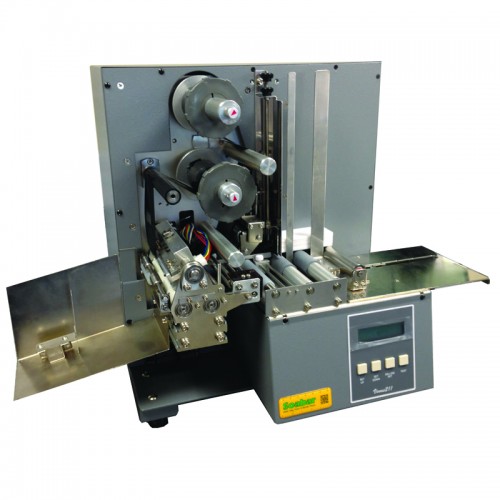 8t Series.
The Soabar 8t series thermal transfer ticket and tag printer is aimed at satisfying the ever increasing demand for flexibility and reliability when printing single sheet card tickets, tags or Kimball's.
The 8t series range benefits from a large infeed system which allows the user to replenish the hopper whilst the machine is running, this allows for less downtime.
The 8t series range allows the use of a 600m roll of ink ribbon to reduce down time during printing and prints at speeds of up to 6″ per second onto clothing swing tickets, luggage tags, blister cards and more.
High quality. The 8t series printer is available as 300dpi or 400dpi as standard and when coupled with the corner edge technology the clarity of the print is very high.
On Demand. With the 8t series printer in your company, you can single card tickets on demand to apply direct to your products rather than applying a secondary label to your tickets saving time and money within the business whilst making the product more professional.
Variable. Printing barcodes, batch codes, sequential numbers, dates and other variable information to your label gives you traceability and flexibility.
Easy to use. With onsite installation and training you can be sure your staff will be able to operate the printer easily.
The 8t series printer also offers a power stacker unit which will automatically collect the printed tickets in a neat pile ready to go straight into production and be applied to products.
At Soabar, we are renowned for our expertise within the thermal printer industry. We will help you choose the right printer, software and labels to give you a complete solution which works for your business saving you time and money. With our on-site installation, training and warranty as standard you can be sure you're in safe hands.
To discuss our 8t series printer range, request a demonstration or for more information on our range of products, get in touch with our team today.