T4+ Textile Printer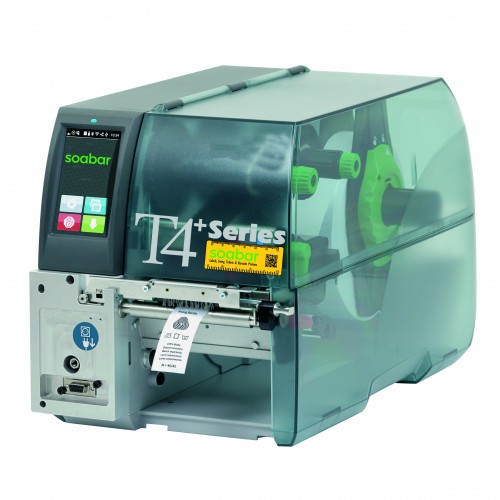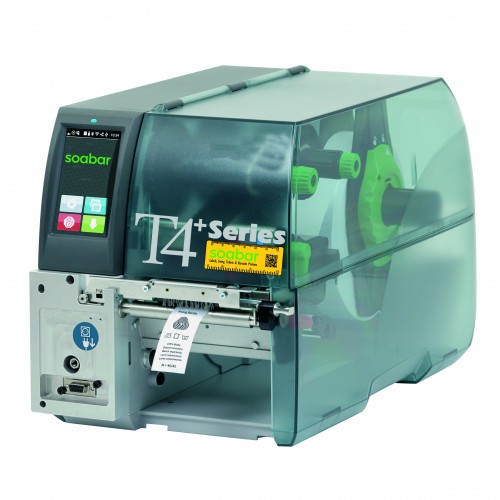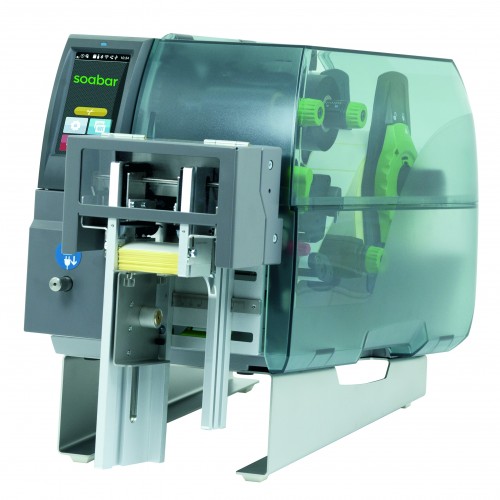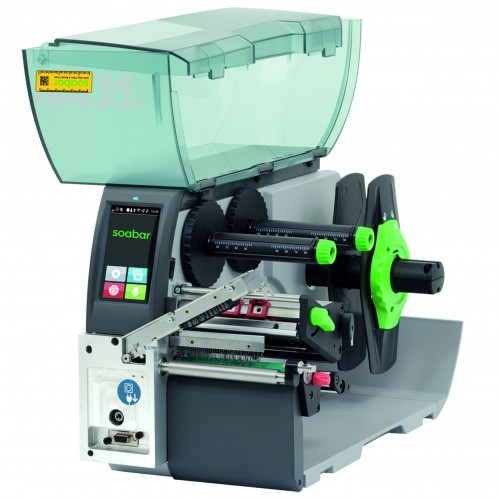 T4+ Series.
The Soabar T4+ textile thermal transfer label printer is our high end industrial textile label printing solution for printing wash care labels on demand in the toughest of environments.
The T4+ benefits from having draw rollers on the machine which allows the separation of the care label material from the ink ribbon which in turn allows a higher print heat for improved quality whilst reducing the risk of static. The T4+ also includes a 4.3″ LCD touchscreen display allowing the user to easily navigate around the menu structure to change settings or just pause the printer during a print run.
The T4+ textile printer offer an impressive 8″ internal roll diameter for labels and up to 450m ink ribbon capacity reducing downtime.
Additional Features
The T4+ textile printer also offers a range of attachments including a cutter, cutter stacker or rewind unit. The cutter stacker allows the cutting of your care labels into a single label making it easier for your operators to sew the label into the garment.
Printer Refills
Get your T4+ Textile Printer label refills here.