Posted on 03/11/2016 in Company News, Customer News, by Jon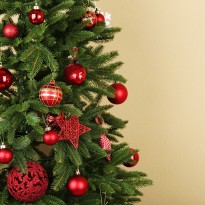 Christmas is coming! – Order your Thermal Printers and Self Adhesive Labels early!
There's a slight chill in the air, shops are already stocking up on advent calendars and you must have seen that one person who's already sporting a festive Christmas jumper, right? No? It must just be me!
But whist thinking about whether or not you're going to invite Uncle Jeff round for Christmas dinner is very important, so is getting your last label orders placed with Soabar before we close for the festive period. It's a good job that you have someone to tell you all of the dates- we wouldn't want you having to miss out on receiving your labels or machines in time for the new year!
Last working day: 22nd December 2016
Re-opening: 4th January 2017
Last orders by: Beginning of December
That's right, if you want to receive your self adhesive labels or printers before Christmas then please place your order with us by the beginning of December. Our elves are busy working away on the factory floor and need plenty of time to print, prepare and ship your order to make sure that your parcel reaches you promptly. We all know how busy things get over the festive period, so be sure to order early!
And if you fancy buying yourself a Christmas present in the fear that no-one that you work with will be so kind and/or prepared to do so, then why not check out Soabar's range of thermal printers, label printing machines and self-adhesive labels? From cutter stacker units to thermal ribbons and foils, we have everything required to meet your label printing needs. If you'd like more information about any of our services, then take a look at our website or make an enquiry now. Go on, treat yourself!
From everyone at Soabar, we hope that you have a smooth and calm(!) run up to Christmas!