Posted on 12/12/2016 in Company News, Customer News, by Cheryl Charlesworth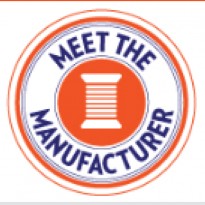 Soabar will once again be exhibiting at Meet The Manufacturer Exhibition 2017.
The event is held on 24th & 25th May 2017 at The Old Truman Brewery, London.
Soabar will be showcasing its range of Thermal Printers and Washcare Labelling and it is a chance to catch-up with new and existing customers to discuss their requirements.
With many years experience we will be on-hand to advise on the best solution for wash care labelling requirements. We also offer a range of swing tickets, cards and self adhesive labels so are able to offer the complete package.
If you have any questions about the event or the products and services that we offer, then please do not hesitate to get in contact with us.  Alternatively, you can use the enquiries form on this website.
For more details about the exhibition then visit the Meet the Manufacturer website.
We look forward to seeing you there!